view all news
Complete Story

09/05/2023
Health Insurance Coverage for your Practice
Preparing for 2024
One of the biggest costs facing employers today continues to be health insurance coverage for their employees. Costs are rising and coverage continues to change year to year. Ohio's small businesses and practices face challenges as the small employer market typically experiences the largest increases and fluctuations in coverage—and often with limited options.
The OSMA Insurance Agency is your valuable partner to assist in finding an affordable plan and quality benefits for your practice. Our professionals specialize in small physician practices and can analyze your current employee benefits package or develop new programs to best fit your needs.
Learn more about these options by contacting the OSMA Insurance Agency today.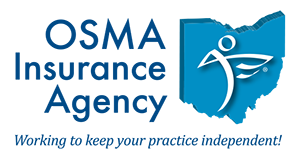 ---
For more information and to get a quote:
Phone: (800) 860-4525
Email: osmagency@osmaia.com
---
---